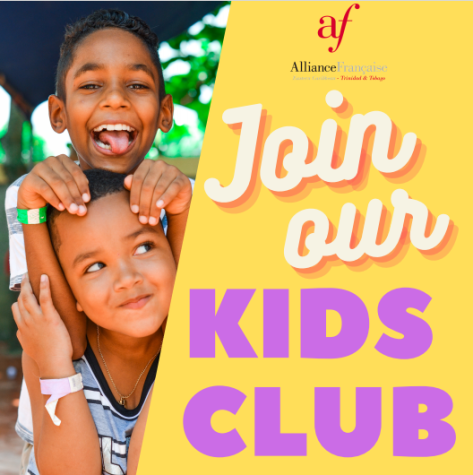 Here at the Alliance Française, we welcome the opportunity to plant the first seeds of French into your youngster's heart and mind.
Through a variety of techniques such as art, music, drama, poetry and games we provide students with the elements essential to build a solid foundation in the French language.
So come along with us as we continue in our journey toward learning about the French language and culture!
Kid's Club classes offer instruction in French for non-native speakers. They're taught by skilled instructors, many of whom are FLE-certified. The aim of these clubs is normally to provide a first exposure in spoken and written French. They're ideal for foreign and international students who speak little to no French.
Kids's Club Year 1A (Complete Beginners) :
11 hours / Term
Open to 6-7 years old – First exposure to French through games/ songs/ fun activities – Material provided
Kids Club Year 1B (Intermediate) :
16.5 hours/ Term
Open to 7-8 years old – French for children having done French before (1-3 terms exposure) through games/ songs/ fun activities – Material provided
Kids Club Year 2 (advanced) :
16.5 hours/ Term
Open to 8-10 years old children  through games/ songs/ fun activities – Language observation – Pre Form 1- Material provided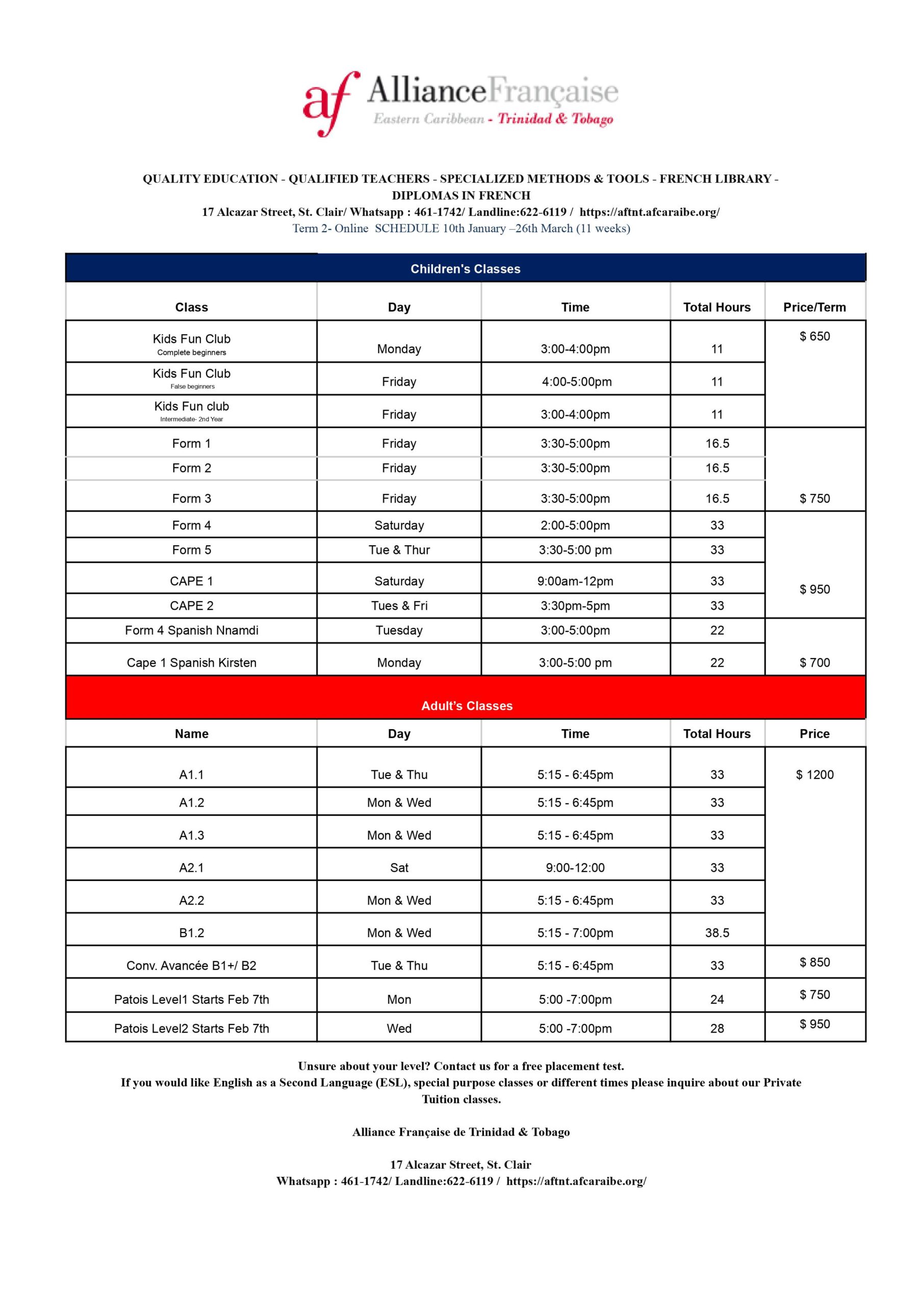 Fill in our registration form here .
And wait for an email from us to proceed with the payment. We will send you our banking information and you will be able to wire transfer the tuition. If you prefer to come at the Alliance Française to pay via Linx/cash or cheque please give us a call or mention it it in your email. Note that Alliance Française will be closed for the season until the 4th of January 2021. If you are not a beginner, please contact us for a FREE placement test.
We remain at your disposal for any further information. You can send your request to Info@alliancetnt.org for special request, payment plans, comments on the service, queries please send your email to director@alliancetnt.org 
Any questions?
Contact us at info@alliancetnt.org 
Address
Alliance Française Trinidad & Tobago
17 Alcazar Street, St. Clair, Port of Spain, Trinité-et-Tobago
Office Hours
Monday | Friday
10:00 am – 5:00 pm
Covid-19 Protocol
The Alliance Française of Trinidad and Tobago continues to monitor the public health situation around COVID-19 and follow the guidelines set forth by the Public Health Ministry.
Our protocol is applicable to all students, staff and visitors in order to mitigate the spread of COVID-19 generally, and specifically in and around the Alliance premises.
We care deeply about your health and well-being and will remain vigilant about responding to new information as it becomes available and reviewing our operations plans as needed.