About Us
Alliance Française Trinidad & Tobago is the best place to learn French!
The Alliance Française of Trinidad & Tobago is an organization that aims to promote the French language and francophone culture around the Caribbean. Understanding and adapting to the different learning styles, we offer French courses and classes all year round.
We work alongside the Alliances Françaises | Eastern Caribbean Network, local and national governments as well as various associations and operators of the educational and corporate sectors to remain the gold standard for French-language education and culture.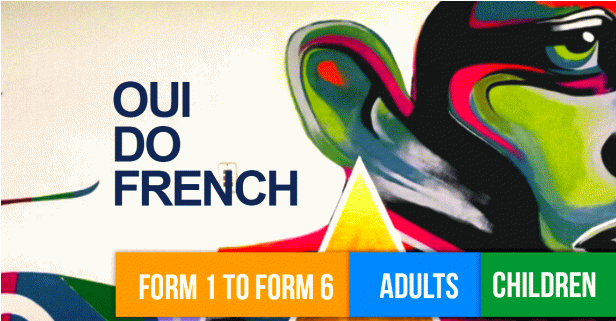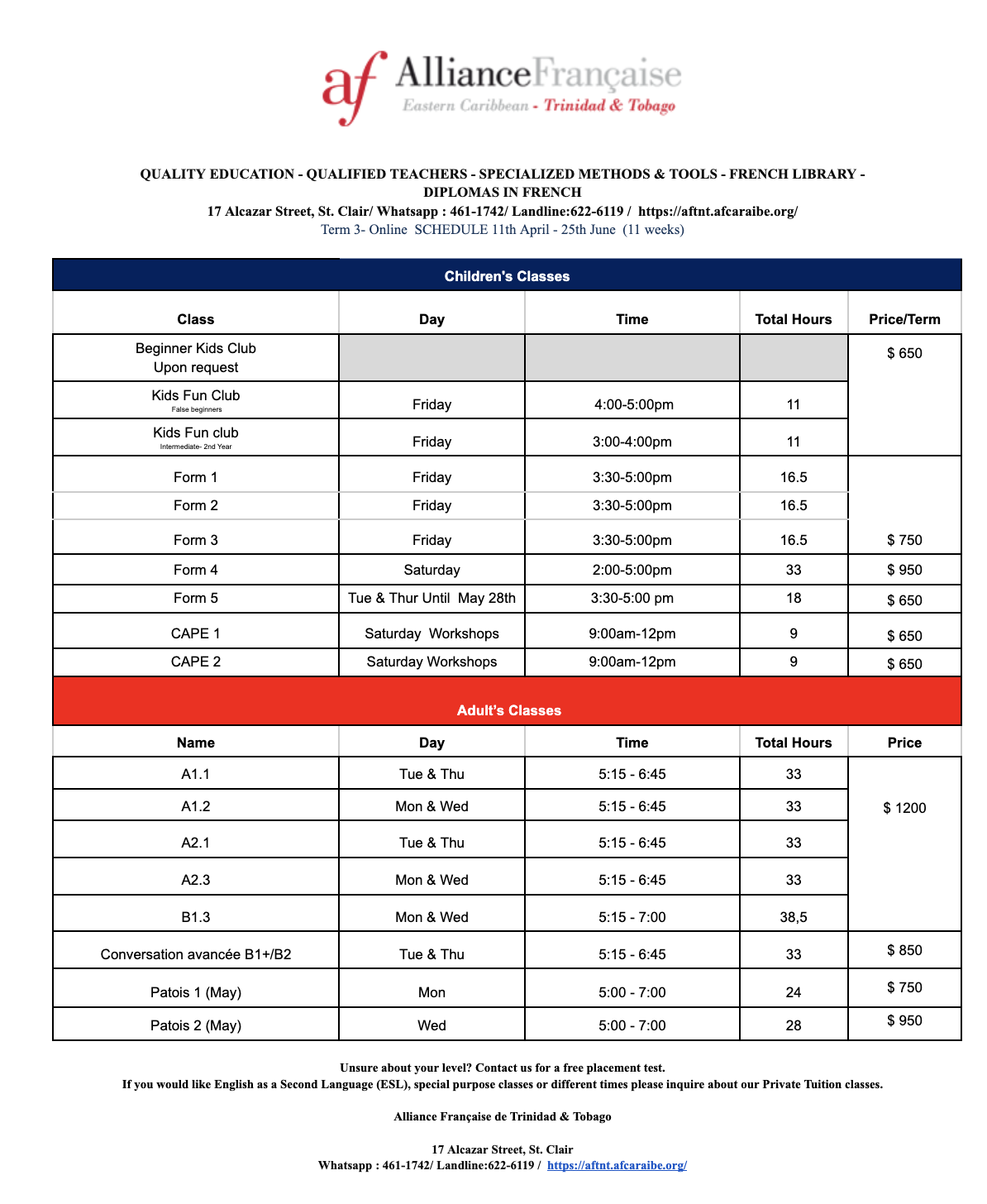 Unsure about your level? Contact us for a free placement test.If you would like English as a Second Language (ESL), special purpose classes or different times please inquire about our Private Tuition classes.
Private Tuition pre-registration here 
Alliance Française de Trinidad & Tobago
17 Alcazar Street, St. Clair, Port of Spain
Whatsapp : 461-1742 / Landline:622-6119
Email : info@alliancetnt.org 
News
Follow us on Instagram